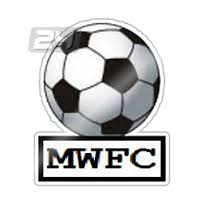 MIGHTY Mufulira Wanderers has appointed veteran Fredrick Kashimoto as coach at Shinde stadium.
Wanderers coached by former international defender Israel Mwanza, has started this year's division one league on a low note losing the opening game 2-1to National Assembly before drawing the second game 0-0 to Mumbwa Medics.
Sources at the club have revealed that Kashimoto a former Wanderers coach had been drafted in the coaching structure at the club, a move aimed at relegating Mwanza to the role of assistant.
But club secretary Fernando Bwalya could not state which position Kashimoto would take on the technical bench and only said, 'we want results and we think with [Fredrick] Kashimoto in, the results will improve.'
Bwalya said: "Yes we have proposed him but I am not sure if he has taken over, we have to strengthen the bench because Israel has been working without an assistant so we feel he needs to work with somebody plus you know Kashimoto is an experienced coach…you see, we have not started well and we thought we should move in quickly."
Asked what role he would play, since he was senior to Mwanza and would be head coach, Bwalya said, "Well, we are looking to improve things, improve our results and we think Israel needs assistance."
Bwalya said they had not yet sat to finalise Kashimoto's deal because he had been away on other duties.
Kashimoto had been spotted at Wanderers training grounds since the news of his appointment simmered through.