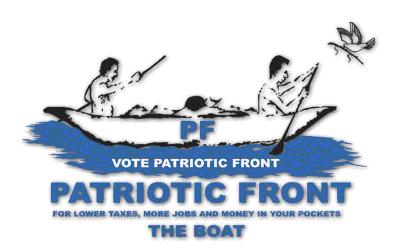 The Seventh Day Adventist (SDA) church in Kawambwa says it is happy with the Patriotic Front (PF) style of governance since it was elected into office in 2011. Pastor Emanuel Mwewa said the PF government's system of governance was so far practical and real as evidenced through its activities in communities. Pastor Mwewa said this in Kawambwa today at the Airtel and Unity Finance donation of computers to Chimpempe secondary school.
Speaking on behalf of SDA Luapula Province president Samuel Sinyangwe, Pastor Mwewa said his church was impressed with the attention that government and its cooperating partners were according Kawambwa and the entire province to uplift the standards of living of the people. He thanked airtel and unity finance for donating computers saying they will help the school improve on its performance of 89 percent pass rate recorded last year, the fourth highest in the province.
Pastor Mwewa however challenged airtel to secure network connectivity in the area because without it the donated computers would be of little benefit to pupils who might need to use internet for their research. The Pastor revealed that because of not having a network coverage most teachers were not willing to come and settle at the school and thus called on government to look into the issue. And Pambashe Member of Parliament (MP) Roland Chitotela has said government is committed towards improving communication in the country particularly in rural areas.
Mr Chitotela said government was determined to see every chiefdom being connected and called on Airtel Zambia and other cooperating partners to consider his area for the tower roll out expected to commence in April this year. Other people present at the donation were Chief Kabanda and PF and government officials.