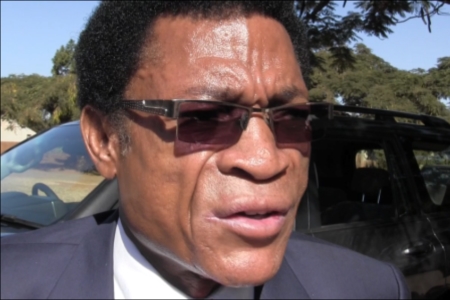 President Michael Sata Michael Sata has officially appointed Effron Lungu as the new Foreign Affairs Minister replacing Given Lubinda who has been dropped pending the determination of his disciplinary case by the party's Central Committee.
And President Sata has appointed another UPND Member of Parliament Richwell Siamunene as Commerce, Trade and Industry deputy minister, becoming the second UPND MP to be co-opted into the PF government after Greford Monde who was also appointed as deputy Minister two weeks ago.
President Sata swore-in Mr Lungu this morning who was until his appointment Foreign Affairs deputy minister.
President Sata made no mention of Mr Lubinda during the searing ceremony.
And Mr Sata urged Mr Siamunene to serve the people despite being called names.
And President Sata has called for an end to political violence.
Speaking during a swearing in ceremony at state House this morning, President Sata said political parties must compete on the basis of ideas and not by spilling blood of innocent people.
He says politicians come and go and that if political parties cannot convince electorates by talking, political violence will not convince them.
Others sworn-in are Dr. Roland Msiska as Secretary to the Cabinet and Robert Kamalata as senior private Secretary in the Office of the Vice president.
And President has announced the death of Chieftainess Chanda Mukulu of Kasama, Northern Province who passed on this morning at the University teaching Hospital (UTH) in Lusaka.