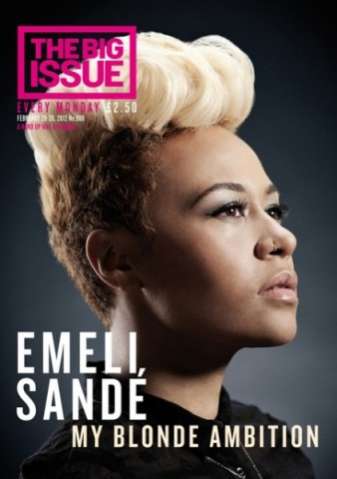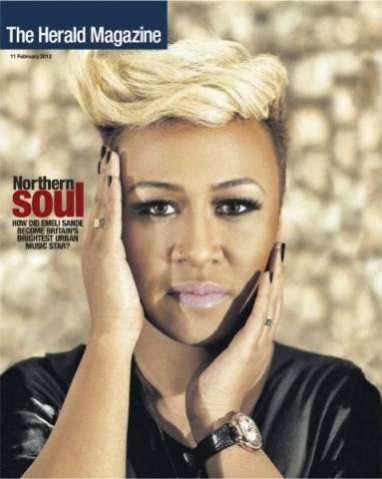 You are a 23-year-old from rural northern Scotland. Piano has been your instrument, your songwriting tool, since you were ten; your voice has been remarkable for even longer. A tattoo of artist Frida Kahlo – a typically single-minded, forthright heroine runs the length of your right forearm.
Some of the greatest names in modern pop have sung your thrustingly exciting compositions: Tinie Tempah (Let Go), Professor Green (Kids That Love To Dance), Tinchy Stryder (Let It Rain), Chipmunk (Diamond Rings), Wiley (Never Be Your Woman). You've also written for divas big (Susan Boyle), small (Cheryl Cole) and medium-sized (The Saturdays). Your dad (from Zambia) and your mum (from Cumbria), who schooled you in music and encouraged your ambitions, are already proud.
Then there are the richly melodic, classically powerful, retro-futurist soul-pop songs you've written for your own debut album. Your love for – and understanding of – Nina Simone, Joni Mitchell and Lauryn Hill are obvious, loud and proud.
Then there's the stuff you did in your 'spare time': three-quarters of a six-year degree in medicine at Glasgow University. You specialised in Clinical Neuro-Science, "cause I really like all the brain stuff."
You are Emeli Sandé, and you also really like all the soul stuff, all the heart stuff, and all the emotional stuff. Not many people knew it, but you were behind some of the key pop tracks of recent years. Now you're about to be the voice in front of the freshest debut of 2012.
Since its release in February, 'Our Version Of Events' has gone on to become the UK's biggest selling debut album of 2012 so far, winning Emeli this year's coveted BRITs Critics' Choice Award, securing her a slot on Coldplay's US tour and at Coca-Cola's Olympic Torch Relay City Celebrations.