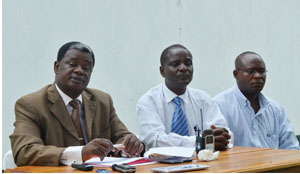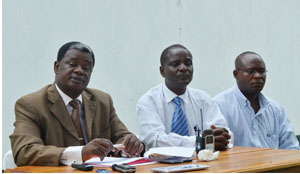 LIVINGSTONE Member of Parliament (MP) Howard Sikwela has resigned from the United Party for National Development (UPND).
Reverend Sikwela has cited hostility in the UPND as the major reason for his resignation.
He said at a media briefing in Livingstone yesterday that he had been receiving threats from UPND members since he declared that he wanted to work with the Government of the day to promote development in his constituency.
Rev Sikwela, who is a former principal at David Livingstone College of Education, becomes the first UPND MP to resign.
He was elected as Livingstone MP on July 5, last year in a by-election which arose after MMD's Lukulo Katombora's election results were nullified in the High Court.
When asked if he would join the ruling Patriotic Front (PF), Rev Sikwela said he would remain an 'open cheque'.
Other MPs who have resigned recently are Steven Masumba and Gabriel Namulambe, who were MMD parliamentarians in Mufumbwe and Mpongwe constituencies, respectively.
Mr Masumba stood in the same constituency under the PF ticket and retained the seat. He has since been appointed North-Western Province Minister.
After Rev Sikwela emerged winner in the Livingstone parliamentary by-election last year, the PF challenged the election results in court and the case is coming up next week.
"One asks a question, where would an MP get resources to develop his constituency? Of course it is from the Government of the day. An MP must think development, talk development and dream development.
"It is with a heavy heart that today I have to announce my resignation as area MP and as a member of UPND," Rev Sikwela said.
He said he had already written to the Speaker of the National Assembly over his resignation.
He accused UPND members of preparing for victory celebrations in Livingstone as they expected that he would lose his seat after a court ruling expected next week.
"What is the logic of these celebrations when the results are still being challenged in the courts of law?" he asked.
Rev Sikwela said UPND required rebranding in order for the opposition party to have a national character.
PF Livingstone district chairperson Fred Chibuye said Rev Sikwela's resignation had come as good news to the ruling party and the people of Livingstone.
When contacted for a comment, UPND spokesperson Charles Kakoma described Rev Sikwela as a disappointment to Zambians and the people of Livingstone who elected him after a by-election.
Mr Kakoma said UPND would work hard to recapture the Livingstone seat.