GOVERNMENT says it is ready to support youth entrepreneurs and will continue to create a conducive environment for the private sector to thrive.
And Jessie Chipindo Proprietor and Head Chef of Dulce' and Banana has urged young women to take up front row seats in the business world.
Speaking during the colourful launch of Dulce' and Banana Multi Cuisine Ridgeway outlet, in a speech delivered on his behalf by Mr Prince Lamba, Minister of Tourism Charles Banda said he was delighted to see youths in Zambia becoming entrepreneurs.
He said his Ministry will continue to keep its doors open and work with the private sector to boost Zambia's tourism.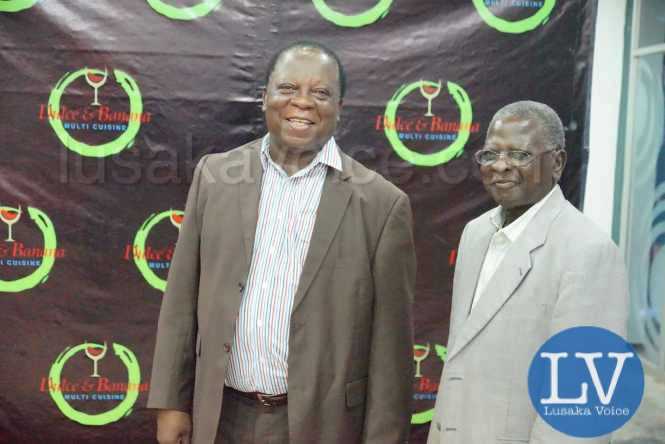 The minister noted that tourists need places with good food and top notch hygiene standards and Dulce' and Banana was offering this important service.
He said Zambia was in need of creative thinkers such as Dulce' and Banana Proprietor and would stand ready to help youths with brilliant ideas.
And Ms Chipindo has called on women especially the young not to shy away from the business world.
She noted that women should shy away from the business world which is dominated because women make fierce business guru's.
She said determination hard work and faith in God can put you in places you would have never dreamed of.
Ms Chipindo who whipped up a remarkable free food tasting that had variety from Zambian to Indian, Mediterranean and Swedish meals urged people to explore their talents and actualize their efforts.
"I just love to cook by the age of 19 I realised good food gives a good mood so I would sit in my kitchen trying everything. I love to see people smile and after a good meal people are just happy," the young vibrant Ms Chipindo said.
Dulce and Banana yesterday launched its second outlet in Ridgeway Southern Sun premise.
Notable guests at the launch such as Former Vice President Enock Kavindele praised Ms Chipindo for her business zeal.
He added by saying she cooks very well and would always remain a regular.
And Chairman for Copperbelt Energy Hanson Sindowe also applauded the youth entrepreneurs and encouraged Dulce' and Banana to even grow bigger.