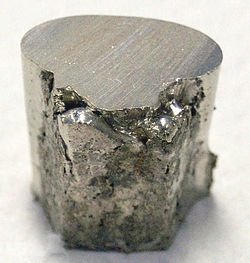 Government has roped in an equity partner to help resuscitate operations at Zambia's sole Nickel Mine in Mazabuka, Southern Province.
This follows recent successful negotiations on the revival of the Munali Nickel Mine with the potential equity partner whose name the Government is yet to announce.
Mines, Energy and Water Development deputy Minister Richard Musukwa who disclosed this in an interview said, the negotiations had culminated into the inclusion of an additional equity partner to resuscitate operations at the mine.
Mr Musukwa said in Ndola that, operations of the entity co-owned by Jinchuan Group of China and Australia's Albidon Limited, were paralysed in 2011 due to plummeting metal prices on the global market.
The low global metal prices forced the mine into financial turmoil affecting production at the Zambian nickel operations.
"A new strategic equity partner will soon take over operations at the mine and will work with Albidon and Jinchuan.
"The Government will only monitor operations at the mine to maintain job and wealth security for Zambian workers," Mr Musukwa explained.
The deputy minister also said several other investors had shown interest in adding value to the nickel and other mineral deposits in other parts of the country to help Zambia diversify from copper.
"Government continues to encourage such investments in metals such as nickel and aside from those in Mazabuka, several other investors have shown keen interest in mineral exploration activities," he said.
Mr Musukwa said Government would leverage mining activities in Zambia to enable the country produce metals such as nickel and cobalt on a large-scale basis.
"This will ensure value addition to all metals from production to processing and marketing, attracting foreign direct investment and creating wealth and jobs for the local people," Mr Musukwa said.
First Quantum Minerals (FQM) is among investors who have expressed interest in developing an additional nickel mine in Zambia.
FQM spokesperson John Gladston said, Intrepid, a nickel deposit in Solwezi, could only be advanced once market conditions become more favourable.
Times of Zambia