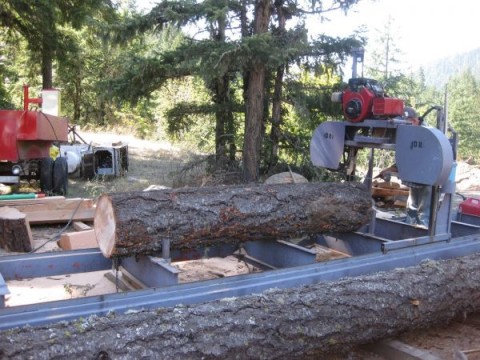 THE Statutory Instrument (SI) number 52 of 2013 which introduced a charge on the ferrying of timber from one point to another has increased the cost of doing business in the sector.
The Zambia National Association of Sawmillers (ZNAS) has, therefore, appealed to the Government to revise it to ensure and reduce the cost of transporting the timber in the country.
This year, the Government enacted SI 52 of 2013, which compels transporters to pay a fee of K16.50 per metre of timber moved between any points across the country.
ZNAS secretary general William Bwalya said in an interview that the SI has increased the cost of transporting huge quantities of timber from processors to the market.
"Government should revisit SI 52 of 2013, which the Ministry of Lands enacted to compel transporters to pay K16.50 per metre of timber moved locally.
"This levy is affecting the timber industry negatively to the extent that most sawmillers have scaled down on labour in a bid to meet the transportation costs for their products," Mr Bwalya said.
He said revising the SI would be beneficial considering that sawmillers were already committed to paying production levies charged by the local authority.
Mr Bwalya said the association was concerned at the current levels of deforestation which have reduced the number of existing trees.
"This is very unsustainable considering that we have 587 sawmillers operating in the country. So we have slightly reduced on harvesting levels and engaged stakeholders on the need to plant more trees," he said.