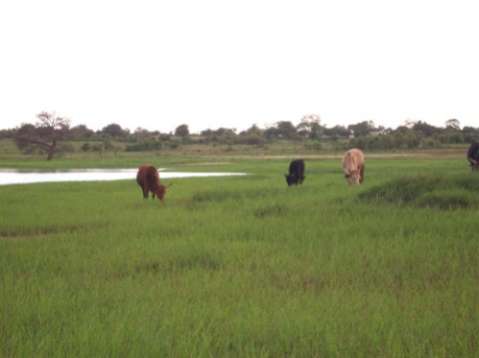 ZAMBEEF Products chief executive officer Francis Grogan has set out a compelling case for Zambia as the first choice for companies looking to invest in new markets.
The award-winning business leader told delegates at a high-level Irish government forum recently that Zambia had a rare combination of both demand and supply-side attributes that made it one of the best places in the world to do business.
Mr Grogan was addressing some 300 delegates at the three-day 2013 Africa Ireland Economic Forum (AIEF) in Dublin, which was attended by the Irish Deputy Prime Minister Eamon Gilmore and Minister of State for Trade and Development, Joe Costello.
This is according to a Zambeef statement made available to Times of Zambia in Lusaka yesterday.
"Zambia is a role model for Africa," said Mr Grogan, who was last month awarded the prestigious All-Africa Business Leaders Awards (AABLA) as Southern Africa Entrepreneur of the Year 2013.
On the market demand side, Zambia's growing population, rising incomes and overall economic advance make it a "go-to" destination of choice for multinational investors, particularly in the agribusiness and food-processing sectors.
Likening Zambia to the "mini-Brazil" of Africa, Mr Grogan said the 7.8 per cent Gross Domestic Product (GDP) growth forecast for 2014 makes the country attractive as a market.