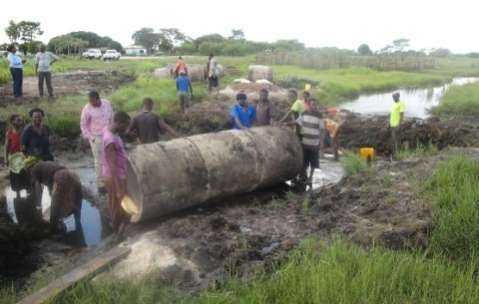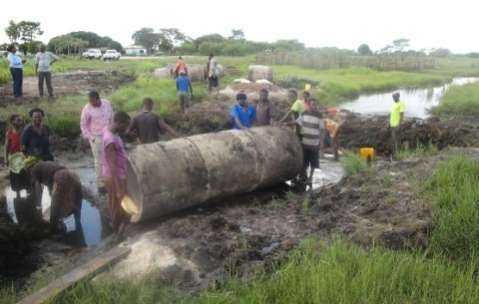 The Zambian government and the African Development Bank (ADB) have signed a US$50 million loan which will be used to support the Itezhi-Tezhi hydro power and transmission line project.
The loan will be used towards financing the construction and operation of a 120 megawatt hydro plant at Itezhi tezhi dam along the Kafue river.
Speaking at the signing ceremony in Lusaka,
Minister of Finance Alexander Chikwanda said once completed, the project will increase the country's power supply which at the moment stands at 1,000 megawatts.
Mr. Chikwanda explained that the increase in electricity generation and distribution will assist in reducing the erratic power supply which is currently being experienced in the country.
He said it will also contribute to providing adequate energy to complement the country's fast growing economy.
Mr. Chikwanda added that ADB has been a significant partner to Zambia through the provision of support in infrastructure and strengthened management systems in various sectors of the economy.
He cited the development of the Victoria Falls power transmission project in the Energy sector, the establishment of Lukanga water in the Water and Sanitation sector, and the formation of Kaleya holdings in the Agriculture sector as some of the valued contributions the bank has made to Zambia.
He hoped that preliminaries that are necessary to launching the project will be met so that site works can commerce soon.
And ADB Vice- President for Operations, Infrastructure, Private Sector and Regional Integration, Gilbert Mbesherubusa, disclosed that the Itezhi tezhi hydro- power project was economically attractive adding that its development will help address Zambia's growing power deficit.
Mr. Mbesherubusa said the project was a milestone as it will open Zambia's first Public Private Partnership (PPP) in the Energy sector.
He said the project was also critical for planning the long-term and sustainable performance of the Zambia Electricity Supply Corporation (ZESCO), equitable tariff structures and the provision of a reliable service that underpins the economic growth of the nation.
He explained that the Southern African region is experiencing power deficit.
Mr. Mbesherubusa further charged that this was why the Itezhi tezhi hydro- power plant project will improve the reliability of electricity supply and enhance energy security in Zambia.