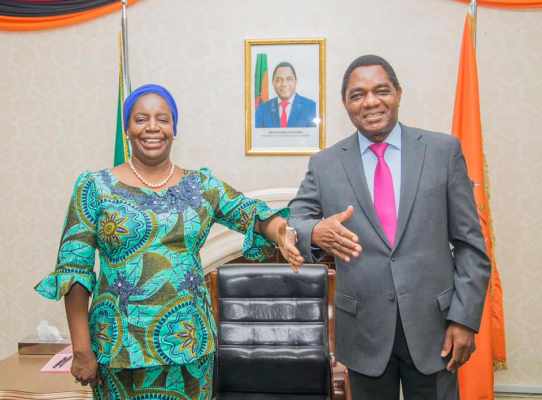 As part of our economic diplomacy, we met with the Common Market for Eastern and Southern Africa (COMESA) Secretary General, Madam Chileshe Kapwepwe.
We discussed how we should engage more in trade and investment in the COMESA region. We also informed her that we intend to use the common market as a gateway for our small and medium enterprises to access regional markets and finance. With a combined population of 550 million and GDP of US$750billion across the 21 COMESA member countries, our women and youth are well placed to benefit from jobs and opportunities within this trade bloc. We also discussed regional integration of health insurance for our cross border drivers.
The role of a regional economic organisation like COMESA is cardinal to facilitating seamless trade across our borders. God bless Zambia.