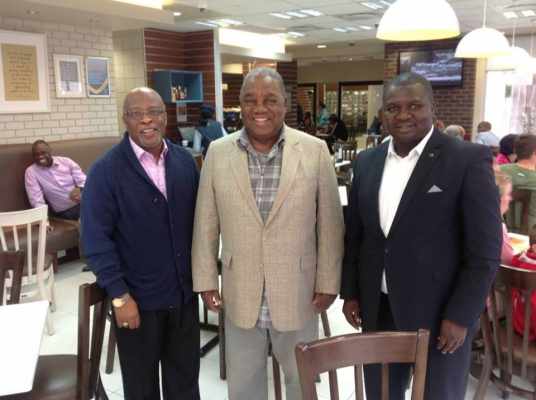 Movement for Multiparty Democracy MMD National Secretary Raphael Nakacinda on Tuesday made a resounding call to the Members of Parliament to rise above petty partisan politics and unity for a common good of delivering development to the citizens.
Nakacinda who delivered his maiden speech on Tuesday morning, after his nomination as MP by Republican President Edgar Lungu said there are some ugly heads with the potential to divide the country which were emerging that needed to be nipped in the bud and that the onus was on the MPs to redefine the conversations the house was having.
He explained that the conversation the house was having should be void of temporal,narrow partisan interests,ethnicity or patronage but the one which has the interests of the Zambian people in focus.
Nakacinda said the lack of patriotism was hurting the nation economically and that there is a deliberate attempt to demonize the country's relationships with cooperating partners such as the relationship with China.
He said instead of demonizing the relationship with China the country's conversation about China should be how to maximize the benefits from that country as the history between the two countries can neither be denied nor erased.
He said China offers a ready market for the country's raw materials as well as products hence the need to ensure that the country utilises the gifts, talents and skills that it has to go on the negotiating table with and come out with a win win situation.
Nakacinda further expressed gratitude that the UPND has made strides in addressing the alleged tribal weaknesses by appointing former Finance Minister Situmbeko Musokotwane as their Whip but could not help but aim a jab by advising the opposition party not to wait for people to protest for them to do what is right.
'Mr. Speaker, without hesitation I am very impressed, extremely impressed that a learned Senior Counsel, Hon. Jack Mwiimbu is seated shoulder to shoulder with my former Finance Minister, Honourable Situmbeko Musokotwane; one as leader of opposition in the house, another as Whip.
Mr. Speaker the only wish I had is that this should have been a natural phenomenon, not one that is induced because people have cried foul. It should have been a natural phenomenon because of, 'One Zambia One Nation.'"
Nakacinda concluded his speech by saying that the sanctity of the people's assembly should be safeguarded as it is an establishment for their own good.
"Mr. speaker, all I am saying is that I have come to participate in reintroducing the kind of discourse, of frank talk, the discourse of forthrightness, a discourse of mature debate, robust engagement, honestly challenging one another to make sure that at the end of the day, all of us serve with a live conscience that what really matters is Zambia and nothing else.
"Mr. Speaker, the sanctity of the people's assembly must be safeguarded. It is an establishment of the people for their common good. It should not be a platform for narrow, sectional and partisan interests, as doing so would be an embezzlement, misappropriation, misapplication, abuse and a grand betrayal of the people's aspirations."
Lusaka Times