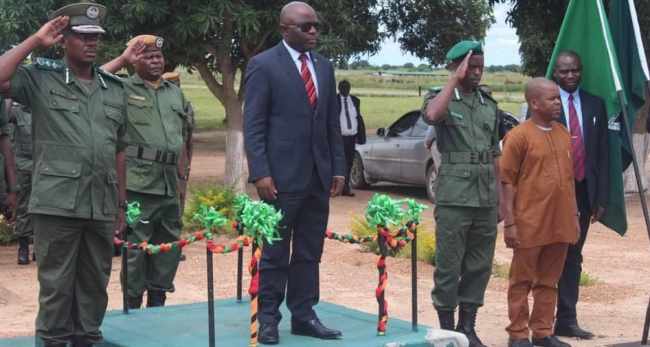 Minister of Home Affairs Steven Kampyongo has expressed concern over the deterioration in levels of indiscipline in some officers of the Zambia Police Service and the Traffic section in particular.
Mr Kampyongo said while Traffic Check Points, patrols and road blocks are essential tools in law enforcement, it is evident that some traffic officers in the country are abusing them.
The minister said government is taking measures to address the operations of the Command and has since directed the Police Command to plan and execute regular rotation and transfer of officers from general duties to Traffic and vice versa with immediate effect.
ZANIS reports that Mr Kampyongo said the rotation of officers in the full spectrum of the Police Service is essential to avoid overstaying in a particular section or division.
Speaking during a media briefing in Lusaka today, the Minister stated that mounting of hand held speed cameras on parts or portions of the roads that have been covered by stationed speed surveillance cameras has been abolished with immediate effect.
He has directed the Police Command to work round the clock in consultation with the Ministry of Finance to ensure the full migration to Electronic and Direct Payment System for the payment of Fines and Fees.
Mr Kampyongo has also directed the Command to strictly enforce stiff penalties for any unethical conduct and breach of the law by erring officers.
He said oversight committees should be rolled out to all Formations under the Zambia Police Service and other security institutions under the Ministry.
Mr Kampyongo added that the Police Command should ensure that supervising officers who fail to discipline erring officers under their charge, within a reasonable period should themselves be charged.
He has since warned members of the public to desist from engaging in corrupt activities as the law will be applied to them.
Lusaka times