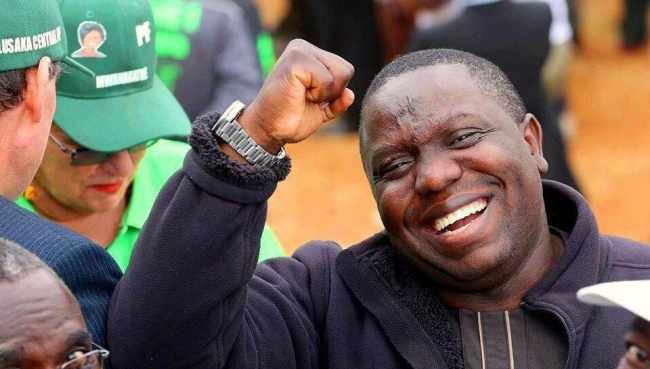 Patriotic Front Bahati Member of Parliament Harry Kalaba has dismissed the 14 days ultimatum given to him by the ruling party to exculpate himself over charges of alleged misconduct.
Mr. Kalaba says he has no time to make any such exculpation.
In an interview with QTV News by telephone, Mr. Kalaba says PF Secretary General Davies Mwila should to tell him whether the price of fuel in the Country will come down if he exculpates himself.
Mr. Kabala states that if the price of fuel will not reduce, Mr. Mwila should not waste his time asking him to exculpate himself over any charge of alleged misconduct.
He says he is no longer interested in playing politics as he has much bigger issues to deal with and that issues to do with the ruling PF are of less importance to him.
Mr. Kabala say he is currently mourning the death of the University of Zambia (UNZA) fourth year female student, Vespers Shimuzhila, who died last week on Thursday during a riot.
He states that at a time like this when a young life has been lost, the nation should be grieved with horror.
Mr. Mwila has disclosed the PF disciplinary Committee will sit and make a decision before December 2018 on the fate of Mr. Kalaba and Lusaka Lawyer Kelvin Fube who have both been given 14 days to exculpate themselves for allegedly working against the party and insulting its leadership.
QFM