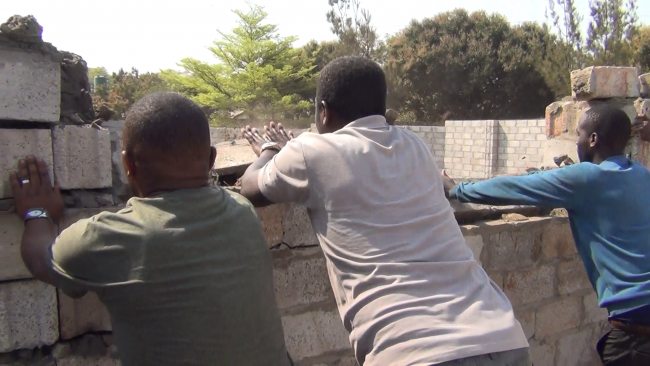 Irate residents of Lusaka's Casanova area near Kaunda Square stage two have taken the law into their own hands pulling down what they termed as an illegal structure which has been built on sewers lines and ZESCO substation.
The structure is believed to belong to businessman Singo Jere.
The residents told Lusaka province Minister Bowman Lusambo who visited the area that Mr. Jere did not follow the right procedure.
They complained that Mr. Jere brags that he is untouchable claiming to be highly connected.
The residents said despite informing area member of parliament Nkandu Luo about the issue nothing has been done address the situation.
And Mr. Lusambo has warned that he will not tolerate lawlessness.
He says government does not tolerate illegal structures and will make sure that all illegal structures are demolished.
Mr. Lusambo it is sad that people are constructing buildings on top of sewer lines and ZESCO substation a situation he has described as risky.
And owner of the demolished structure Singo Jere has vowed to have all those involved in the demolition of the structure arrested.
Mr.Jere claims to have followed all the procedures before embarking on the construction of the house.
QFM