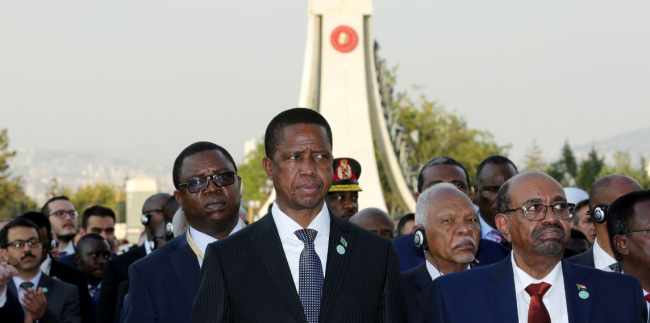 15.08.2018.
NDC consultant and 2021 Presidential Hopeful Chishimba Kambwili has urged President Edgar Lungu to consider steeping down as Head of State.
Dr. Kambwili says President Lungu has failed to run the country.
And Dr. Kambwili says the Pf government is broke and has no money in its reserves.
Dr. Kambwili said the state is introducing new taxes because it has no source of income.
He has also condemned the introduction of the new internet tax.
Dr. Kambwili said the people of Zambia are already over taxed and has doubted the justification given on the newly introduced internet tax.
The NDC 2021 Presidential Hopeful said this in an interview with journalists in Lusaka this morning.
And Dr. Kambwili has slammed Government for buying motor vehicles for Cabinet Ministers and other senior Government officials.
He adds that the procurement of the motor vehicles in question is wrapped under corruption.
He wonders why Government is buying vehicles amidst austerity measures announced by the Finance Minister to put back the economy on truck.
@ Courtesy. NDC Media Team.