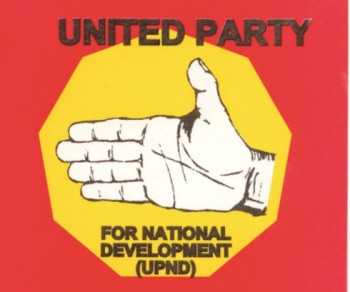 "I will not hesitate to offer necessary checks and balances in line with principles of democratic tenets each time an opportunity arises," says UPND losing candidate in the just-ended Lusaka mayoral by-elections, Kangwa Chileshe.
In a letter availed to the Daily Nation, Mr Chileshe said he was grateful to everyone who took time to vote, regardless of party affiliation in Thursday's mayoral elections.
"To everyone who came out to vote, your participation was an honourable and moral action driven by patriotism and your love for democracy and good governance," he said
Mr Chileshe said he was also thankful to the UPND and its leadership for the support and confidence it bestowed on him by selecting him as its candidate.
"Your undaunted and heroic support has made me ten times stronger and more resolved to look at the future with hope and great expectation.
"This election has shown that the upcoming times are pregnant with victory and good promise for you. This is not time to rest and give up hope, for the race to 2021 has just began in earnest, and victory beckons at the doorstep," he said.
And People's Alliance for Change (PAC) mayoral candidate Mukubesa Mundia has urged other losing candidates to support Miles Sampa in building Lusaka city.
Mr Mundia, known as Petersen as a musician, said it was time to work and that everyone should accept that there was only one winner in every race.
He appealed to Mr Sampa to use this opportunity to build a healthy and habitable capital city.
"I am happy for the winner and we cannot all win, there can only be one Lusaka City mayor, and it is you my elder brother Miles Sampa. Stay focused and work for us all," he said.
He said Zambia was ready for issue-based politics and for better service delivery.
He said the 30 days he was in politics had made him realise that he still had a lot to learn, pay attention to and consider in the game of politics.
Mr Mundia thanked those that supported him in his first attempt to contest the position of Lusaka mayor.
DAILY NATION