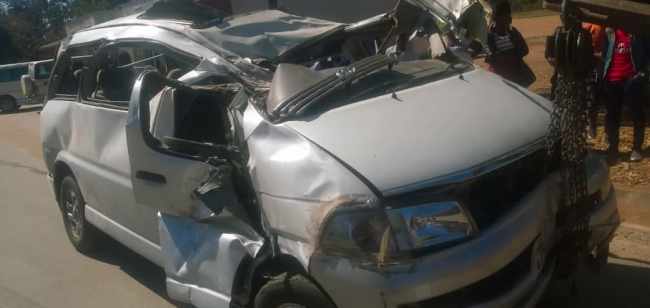 TWO NDC MEMBERS DIE IN A ROAD TRAFFIC ACCIDENT ENROUTE TO MUNKOMBWE'S BURIAL IN CHOMA
Two people have died while nine others are nursing injuries after they were involved in a road traffic accident in Monze district.
The deceased were part of the National Democratic Congress entourage driving to Choma for the burial of former Southern Province Minister, Daniel Munkombwe.
NDC Media Chairperson, Misheck Moyo has told Byta FM News that the duo died on the spot while the injured are currently admitted to Monze District Hospital.
Meanwhile, Police could not confirm by press time reports suggesting the rise in the accident death toll from to three people.
Public Relations Officer, Esther Mwaata Katongo has confirmed two deaths to Byta FM News, adding she would update the public of any new development.
Byta FM Zambia