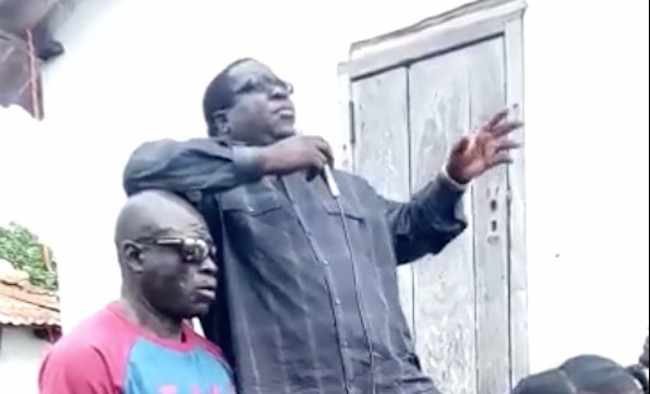 Roan Member of Parliament Chishimba Kambwili has cried foul that the patriotic front government has economically killed him.
Mr. Kambwili has since appealed to President Edgar Lungu to stop tampering with people's businesses to settle political scores.
He says his business associates are being threatened by the intelligence for being close to him.
Mr. Kambwili has, however, vowed to continue speaking on behalf of Zambians even at risk of having all his businesses squeezed.
And Mr. Kambwili who is also NDC consultant has called on the government not to disband the financial intelligence centre (FIC ) following its recent revelations.
He has told a media briefing in Lusaka that he together with many other Zambians will take to the streets of Lusaka to protest naked if any member of the FIC is unfairly dismissed.
Meanwhile, Mr. Kambwili has thanked president Lungu for giving back to Zambians 10 per cent of the copper slug dump in Kitwe also known as the black mountain.
He, however, states that the gesture is illegal if it is only meant to benefit patriotic front youths alone.
But PF media director Sunday Chanda says Mr Kambwili's attacks on the president and the pf are misplaced.
QFM