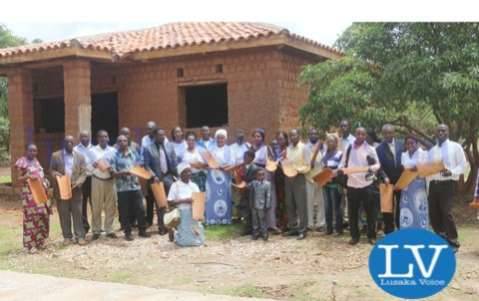 Over 1,400 Rwandese Refugees Living In Zambia Have Been Granted Temporal Residence Permits, Marking The Beginning Of A Process That Will Lead To Local Integration Of More Than 4,000 Rwandan Former Refugees In Zambia.
Speaking When He Paid A Courtesy Call On North Western Provincial Minister Nathaniel Mbukwanu At His Office This Morning, Home Affairs Minister, Stephen Kampyongo, Said Zambia Needs International Solidarity To Continue Supporting The Unfinished Legal And Economic Intervention In The Integration Process.
Our Staffer Mike Sichula Reports From Maheba Refugee Settlement That Mr. Kampyongo Said The Granting Of Temporal Residence Permits Is A Progressive Development As A Landmark To Provide Sustainable Solutions For Former Rwandan Refugees Who Have Refused To Go Back To Rwanda.
And UNHCR Representative To Zambia, Ms. Pierrine Aylara, thanked The Government Of Zambia For It's Generosity Towards Refugees From Various Countries As Well As Former Refugees.
Zambia Currently Hosts Over 74,000 Refugees And Other Persons Of Concern Mainly In Maheba Settlement In North Western Province.
Source: Phoenix News