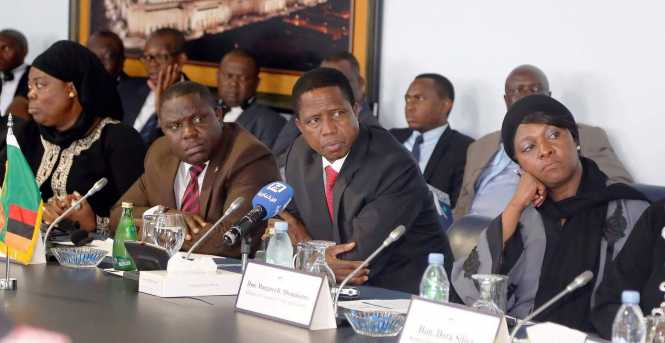 Government has accused some people of denting the Country's image internationally.
Speaking during a Special interview on ZNBC monitored by Chikuni Radio last night evening, Government Spokesperson Dora Siliya said it is sad that 'some people' are to the international community even when the problem a problem can be addressed by local institutions.
And the Minister has also dismissed allegations that the President Edgar Lungu has tolerated corruption in his administration.
Ms. Siliya says by firing some Ministers the President has shown commitment to fighting corruption.
And Ms Siliya has confirmed that President Edgar Lungu owns land in Swaziland which was given to him by his counterpart King Mswati.
Siliya who is also Petauke Central Member of Parliament said it was normal for a president to own land in a foreign country.
But All People's Congress Party President Nason has said President Edgar Lungu has committed a Grave offense by turning a land that was given to the Zambian People in Swaziland to personal.
Mr. Msoni said whatever gifts the head of state received on official duties belong to the Zambian people.