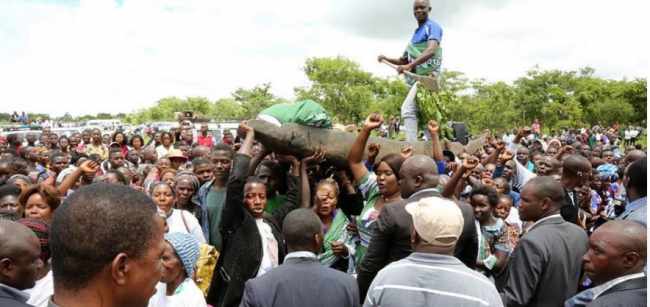 National Democratic Congress -NDC- initial aspiring candidate for Chilanga Webster Katongo has ditched his party to join the ruling PF.
This is three days after he aborted the filing in of nominations on the NDC ticket.
Mr. Katongo says despite having received the adoption certificate from the NDC, he did not file his nomination papers because he does not believe in the leadership of Chishimba Kambwili.
Mr. Katongo says after giving it a thought he has decided to ditch the NDC because Mr. Kambwili is preaching politics of destruction and bitterness.
He says despite having been a member of NDC from inception, he has failed to see leadership qualities in Mr. Kambwili.
Mr. Katongo told Journalists that he, together with his people, will work at campaigning for the PF candidate Maria Langa.
Mr. Katongo was welcomed by Chongwe mayor Godfrey Chumbwe.
And Mr. Chumbwe, who is deputy campaign manager urged Mr. Katongo to feel free and campaign for the PF.
Meanwhile, NDC Secretary General Mwenya Musenge has welcomed the resignation of Mr. Katongo saying he is free to join the PF because it is his democratic right.
Mr. Musenge has told ZNBC News that people will continue defecting from one party to the other as long as Zambia continues to be a multi-party state.