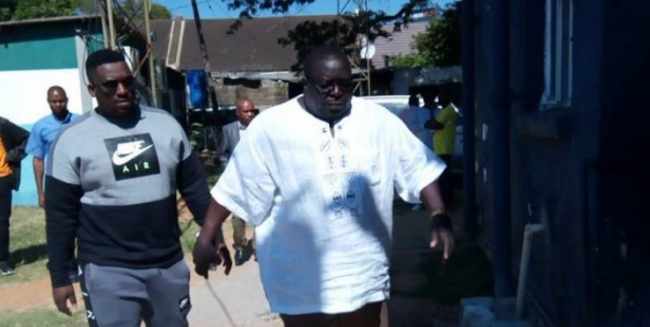 04:0518
NDC Consultant Dr Chishimba Kambwili arrived this morning at the Lusaka Magistrate Court at exactly 08:40hrs, to appear before magistrate David Simusamba in the Chilufya Tayali case.
Dr Kambwili was accompanied by his Son Mwamba Kambwili.
Court session which was scheduled to start at 09:00hrs only started after 10:00hrs and went up to 14:00hrs this afternoon with 10 minutes breaks intervals.
There was two witnesses from Pacra on this case, first wittiness by the names of Mwenya Lameck male aged 43years a manager and supervisor at Pacra and second witness by the names of Patricia Chisuka female whose an Inspector at Pacra aged 45years to which both went through cross examination from Dr Kambwili's lawyers.
There was no lunch break for the court session.
But presiding magistrate David Simusamba this afternoon adjourned the case to 14th June 2018 for continuous of the case.
NDC Media Team