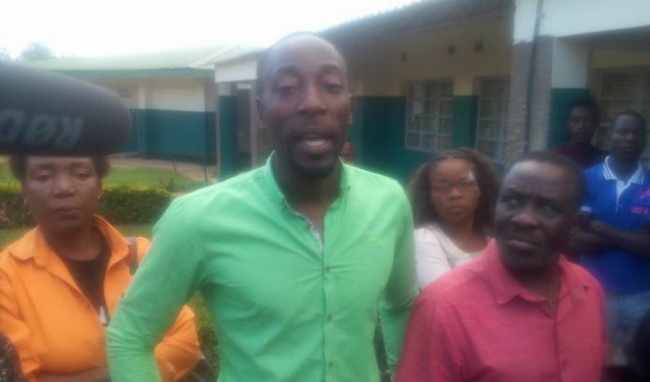 Chilanga. 03.05.2018.
An overzealous Electoral Commission of Zambia ECZ official has blocked the NDC from fielding a candidate for the chilanga parliamentary constituency seat.
This is despite the NDC candidate meeting all the required benchmarks to jostle for the seat.
According to NDC National Chairperson for Gender Saboi Imboela, who is also campaign manager for the party in chilanga, the NDC candidate arrived in time at the nomination centre at around 14 hours to file in his papers.
This was at chilanga primary school.
However, police officers at the nomination centre informed NDC officials including its candidate Edward Simfukwe to leave the premises and give room to the pf who where filling in papers for their candidate Maria Langa.
The NDC candidate was informed to immediately return to the nomination centre after pf cadres leave the premises.
This information was later communicated to the ECZ official who was receiving valid nomination paper's.
Pf carder's and cabinet Ministers however only left the nomination centre after 16 hours.
When time came for the NDC candidate to file in his papers, the ECZ electoral officer only identified as a Mr. Bwalya refused to process Mr. Simfukwe's papers.
And the NDC will tomorrow lodge in an official complaint to the ECZ Chairperson over today's unacceptable conduct by one of its officers.
@ NDC Media Team.