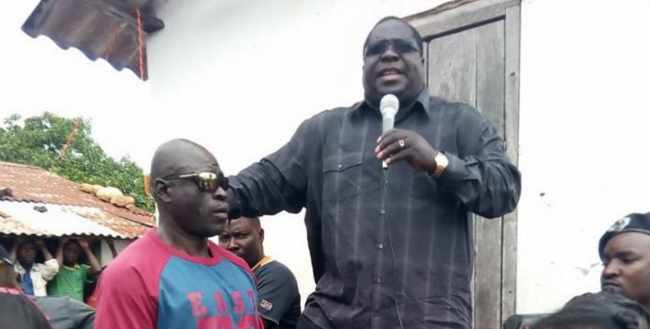 Lusaka. 01.05.2018.
NDC consultant Chishimba kambwili has been denied access to see detained opposition New labour Party leader Fresher Siwale.
Dr. Kambwili visited the incarcerated opposition leader at around 13 hours today.
Mr. Siwale is currently detained at Chelstone police in lusaka.
The opposition leader has been detained for questioning the nationality of President Edgar Lungu.
Police officers have told Dr. Kambwili that they have received strict instructions not to allow Mr. Siwale to see any visitors.
The New labour party leader has been in detention for eight days now.
On Friday last week, the NDC questioned the continued detention of Mr. Siwale without charge.
The NDC is demanding that police unconditional release the opposition leader as his human rights are being violated with impunity.
NDC consultant and 2021 Presidential candidate Dr. Kambwili has condemned the harassment and continued detention of Mr. Siwale.
@Courtesy. NDC Media Team.