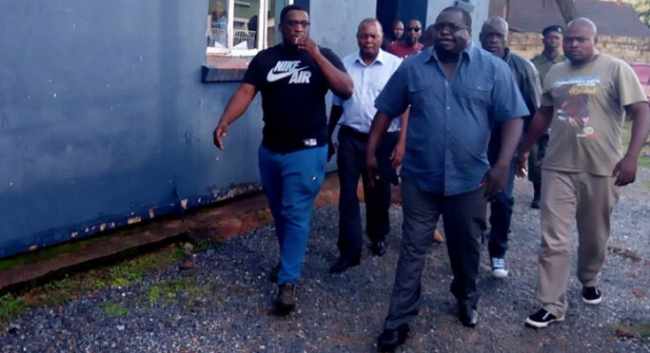 The Anti-Corruption Commission-ACC in Lusaka has arrested and charged opposition National Democratic Congress Consultant Chishimba Kambwili's son Mwamba Kambwili with two counts of being in possessions of property suspected to be proceeds of crime.
Mwamba was accompanied to the police station by his father and members of the opposition National Democratic Congress.
Phoenix Staffer Mike Sichula reports from Woodlands Police Station that Mwamba is still being interviewed and one of his Lawyers, Christopher Mundia is on hand trying to facilitate granting of a police bond by broadcast time.
The case relates to financial transactions that were made to his father's numerous bank accounts, a matter which is before the courts of law.
PHOENIX FM NEWS