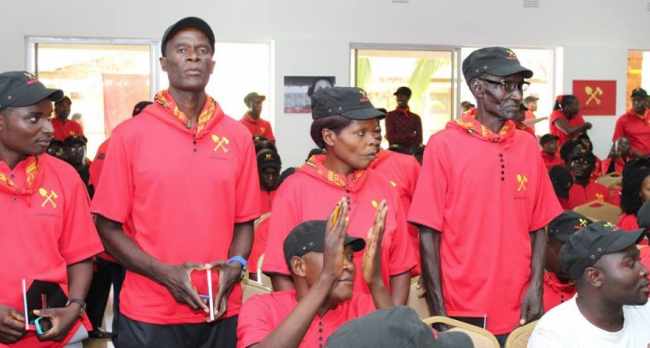 Patriotic Front cadres in Chipata district of Eastern province on Monday slapped and threatened death on Socialist Party (SP) members at Navutika market after being accuse of campaigning.
The cadres found SP members outside the market when they were stopped by some women who wanted to know more about the party and its ideology.
Then a after a minute male PF cadres arrived at a place where the SP members were and accused them of campaigning.
"Yesterday around 16:30 hours I suffered violence and death threats at the hands of PF cadres. I went to the market to buy goods and I was wearing a bandana. someone was spying on me, and after I came out of the market the women followed me and ask about our party," one victim explained.
"And they came and started slapping me and threatening death. I was rescued by well meaning citizens. The cadres then threatened to burn our house if I continue engaging people for our party programmes.
After then other cadres said 'stop!' Beat her, we know her and we will make sure that we kill her by burning the house. I know them well and where they are found."
The PF cadres later told the victim to stop doing any activities of the Socialist Party.
They claimed that Eastern Province was president Edgar Lungu's home, so no opposition party was allowed to conduct any activities there.
"It was not a meeting or a rally where I'm supposed to have a permit from the police, no. I was just passing and people stopped me asking about SP which they have listened to the leadership of its agenda and they welcome it," she said.