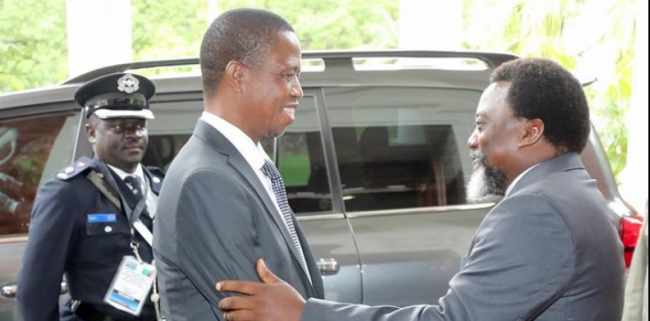 Minister of Home Affairs ,Steven Kampyongo has warned Zambians against been swayed by disgruntled politicians who are questioning the parentage and citizenship of President Edgar Lungu when he is an eminent lawyer who has been helping others to deal with issues of citizenship.
Mr. Kampyongo says those who are questioning the citizenship of president lungu are merely perpetrating primitive politics while trying to find relevance on the Zambian political scene.
He says president lungu is a Zambian by birth and that is why he was allowed to stand as a member of parliament and subsequently allowed to participate in previous elections.
And the home affairs minister reveals that government is closely monitoring the activities of those who are denting the image of the country using international media stating that their days are numbered.
QFM