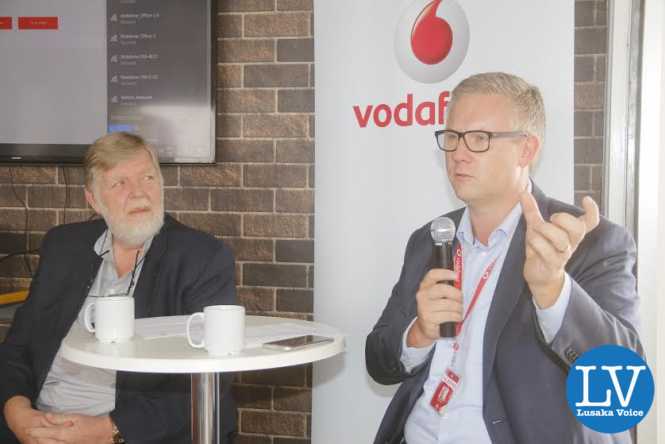 ZICTA says Vodafone Zambia did not apply for a licence to provide voice services, allaying speculations that the UK based telecoms provider was sidelined when ZICTA issued a licence to UZI Zambia Limited.
ZICTA Spokesperson Ngabo Nankonde said only two companies namely UZI Zambia Limited and Broadband Square Limited applied for the licence to operate both data and voice licences in Zambia.
Ms. Nankonde clarified that Vodafone which already holds a data licence in Zambia did not apply for a voice licence on their own accord.
She said ZICTA accepted UZI's application after a technical and business evaluation showed that the company had the best strategy to grow their network in Zambia.
"Given their presence in Angola, we feel they will leverage the relationship to improve Zambia's connective to the Angola fibre backbone and in turn to the Subsea cables landing in Angola and create a direct route to South North America to through the South Atlantic cable system and thereby connecting Brazil to the United States and providing a shorter connection to the West African cable system," Ms. Nankonde said.
She added, "So we were looking just beyond presence of a company, we were looking at what they can offer to have cheaper tariffs and improve connectivity."
Ms. Nankonde said the major shareholders in UZI are based in the Netherlands and have pledged to invest 350 million dollars in their Zambian operations and create 450 direct job opportunities.
"We also examined the level of investment and what technology they are willing to bring in. They are bringing in LTE technology that supports both 4.5 and 5G across the country," she said.
Ms. Nankonde added, "As ZICTA, we believe that competition is good and we know that a 4th mobile operator will bring competition. It should be noted that what we have given UZI is a notification and once they accept the notification, then they will start working on their plans of extending their services to the rural areas and putting up 100 towers."
She said ZICTA is interested in good quality of service and extension of services to underserved areas of the country adding that the authority is hoping at the end of this year, Zambia would have a 100 percent coverage