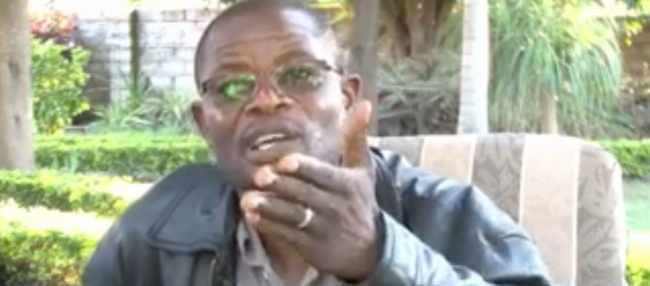 Chief Munkonge of the Bemba speaking people of Kasama has charged that he does not care even if government labels him a United Party for National Development, or UPND, sympathizer.
He states that it is unfortunate that government is allegedly not taking development to his chiefdom due to the political affiliation of his son, Geoffrey Bwalya Mwamba, who is UPND vice president.
His Royal Highness says his subjects are suffering and are usually chased from government offices whenever they make follow-ups on developmental matters, accusing them of being pro UPND.
Chief Munkonge said this when UPND – vice president, Geoffrey Mwamba in a company of party deputy secretary general, Patrick Mucheleka and other officials paid him a courtesy call yesterday.
And UPND – vice president, Geoffrey Mwamba says he is so touched that people of Munkonge are being neglected because of him.
Mr. Mwamba, popularly known as GBM, told the chief that it is sad that his subjects are being 'punished' for merely exercising their democratic right.
He implored Chief Munkonge and his people not to lose hope, but to remain strong.
Soon after visiting Chief Munkonge, the UPND vice President, Geoffrey Mwamba and team held a two-hour closed door meeting with Archbishop Ignatius Chama of Archdiocese of Kasama at the man of God's residence.