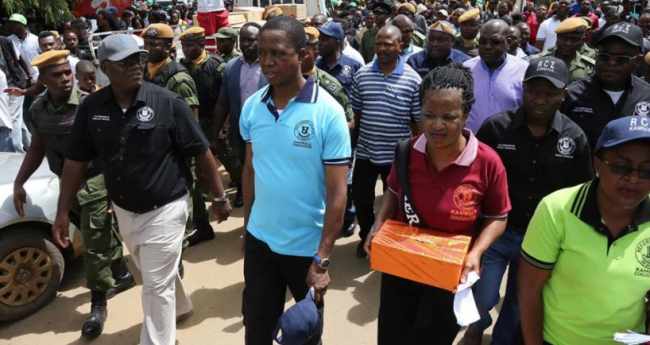 The National Democratic Congress (NDC) claims that it has been informed by PF insiders that President Edgar Lungu strongly suspects that the NDC has bribed 21 Members of Parliament to impeach him.
NDC National Chairman Defense and Security Menyani Zulu tells Q News in a statement that the party also wants to put records straight that the party is not and has never received funding from any foreign emissaries.
Mr. Zulu says NDC is aware that President Lungu has tasked his security agencies to investigate the source of funding for the NDC.
He says the party has no money to bribe the said 21 Members of Parliament.
The NDC National Chairman Defense and Security says this is a clear indication that the Head of State is panicking of leaving office.
He states that the PFMPs who want to impeach President Lungu will do this at their own volition if that time comes adding that the PF lawmakers have their own reasons why they want to oust President Lungu.QFM