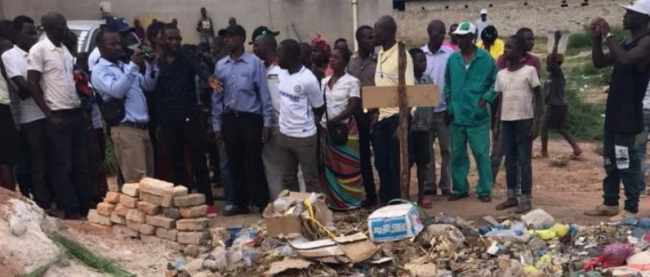 Food traders at Chambeshi Market defy an 'order' to operate at a hazardous area.
Traders in hot cultural foodstuffs at Chambeshi Market in Kasama have vowed not to vacate the passageways of shops, saying the designated section is near toilets and a temporal garbage dump site.
Speaking to Mano News when area Member of Parliament, Kelvin Sampa toured the market on Sunday, the irate traders' stated that it the council is being cruel in moving them to a filth place.
Traders, who earlier mobbed their MP, charge that it would be silly for them to accept to trade near the ablution block specially that they deal in perishables.
RADIO MANO