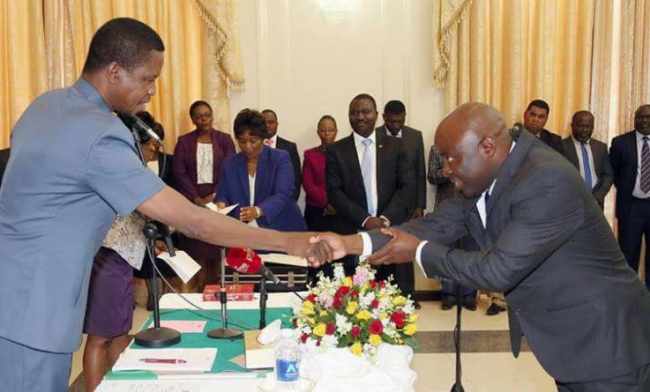 Home Affairs Minister Hon Stephen Kampyongo has announced a 75 day ultimatum within which all clubs, religious groups, community service societies, associations, political parties and pressure groups that have been defaulting their remittance of annual returns to pay k100 for each year they have defaulted.
Speaking during a press briefing at the Ministry of Home Affairs today, Hon Kampyongo warned that failure by any Society, Club or Association to pay the k100 amnesty fee within the stipulated period shall attract serious penalties.
"I am alarmed by the number of registered Societies that have been breaching some of the provisions of the Societies Act, Cap 119 of the Laws of Zambia in terms of the remittance of annual returns.
"For failure to submit the returns, the Registrar of Societies is empowered by law to deregister the erring Society," he said.
AND Hon Kampyongo stated that compliance with the exercise of ensuring that all defaulting Societies normalize their status will help to weed out dormant Societies and those operating illegally.
"I wish to request all Societies that have defaulted in their remittance of returns to report to the Office of the Registrar of Societies or the nearest National Registration Office in your district and pay k100 for each year you have defaulted to submit your annual returns. This exercise will help to weed out dormant Societies which have stopped operating and those operating illegally.
"I therefore wish to urge all Clubs, Religious groups, Community service societies, Associations, Political Parties and Pressure Groups to come forward a d normalise their registration status.
"May I be quick to mention that this amnesty will be effective from today, 13 February, 2018 to 30 April, 2018 after which the panalty charges of k6,000 shall apply," warned Hon Kampyongo.
He also appealed to all religious groups and other Societies that are not yet registered with Registrar of Societies to ensure that they register in accordance with section 6 of the Societies Act to avoid breaking the law.