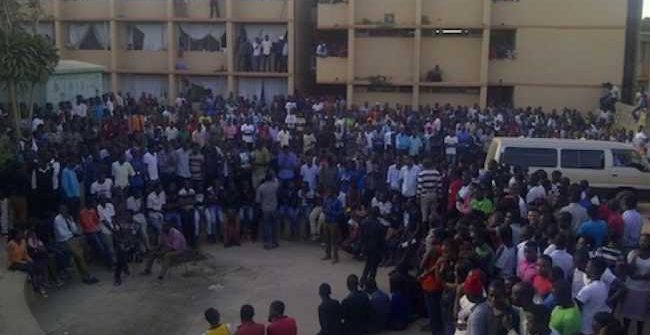 Kwacha Member of Parliament Joe Malanji says the Copperbelt University-CBU will only re-open once health authorities are satisfied with sanitary conditions at the institution.
Ambassador Malanji, who is also Minister of Foreign Affairs, says re-opening the public university in the wake of various sanitary concerns will be premature, especially with the outbreak of cholera.
The Kwacha Parliamentarian said this when he donated to the university assorted items that include twenty toilet pans, ceramic tiles, wooden doors and pipes worth over 1-hundred and 50 thousand Kwacha.
He said authorities are determined to ensure all sanitary conditions and gaps at the university are addressed before it opens its doors to students.
Ambassador Malanji said all stakeholders want to see current works on the ablution blocks at the Jambo drive campus advance smoothly.
He said this is because Government considers education as a key fundamental ingredient to national development.
And CBU Deputy Vice-Chancellor Shaderick Chama thanked Ambassador Malanji for his timely response to the cause of the university.
Dr Chama said the donation, coupled with the workmanship by the Zambia Army, will speed up works on the upgrading of sanitary conditions at the higher learning institution.
ZNBC