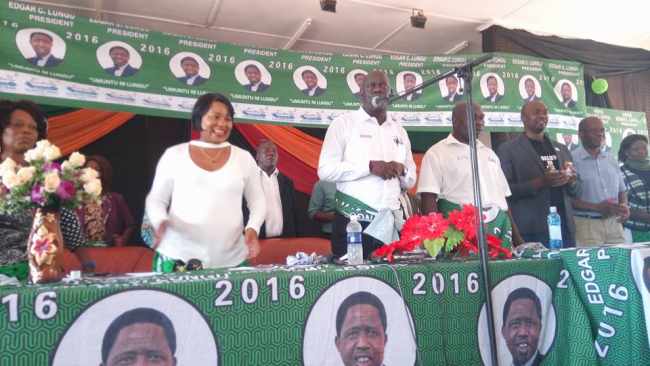 Information and Broadcasting Services Minister, Kampamba Mulenga says the Ministry is working towards ensuring that Zambia News and Information Services (ZANIS) has its own television channel.
Ms. Mulenga said ZANIS will soon have a 24-hours channel and government is only awaiting equipment meant for the studio.
She told ZANIS in an interview that government is working round the clock in ensuring that ZANIS has its own stand-alone channel to accommodate the Zambian populace.
The Minister explained ZANIS has a presence in all the 10 provinces and covers the whole country hence its strategic usage in terms of news and current affairs programmes if a channel is established.
She said this following calls from members of the public that ZANIS news bulletin which runs on Zambia National Broadcasting Corporation (ZNBC) is televised daily and not three times in a week.
Ms. Mulenga pointed out that there is not enough space on ZNBC for the bulletin to be transmitted on a daily basis hence plans to establish a channel for ZANIS news.
Meanwhile, Ms. Mulenga said the construction of six provincial television stations is on course in Mongu, Kasama, Chipata, Mansa, Kabwe and Chinsali districts.
Ms. Mulenga said her ministry is just waiting for funding and equipment to actualize the vision of government in line with the digital migration process that government has embarked on.