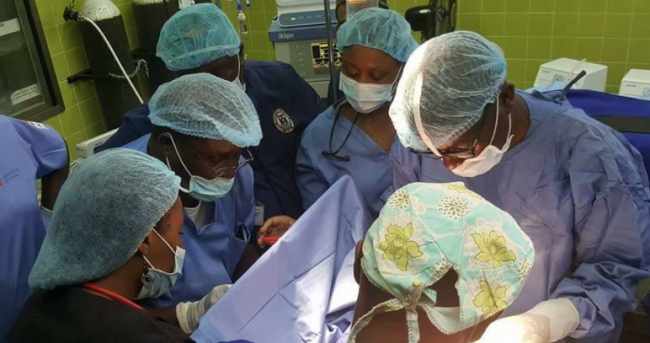 Mapalo, one of the Conjoined twins who were separated last Friday at the University Teaching Hospital is well and off the oxygen machine, while BUPE is stable.
The twins are still in Intensive Care Unit -ICU- and responding well to medication.
UTH Surgeon, Bruce Bvulani has disclosed in an interview with ZNBC News that doctors are happy with the conjoined twins' response after surgery.
Dr. Bvulani says Bupe had a few challenges the day before but that as of Sunday morning, she is recovering well and doctors are impressed.
And the Health Professionals Council of Zambia -HPCZ- has hailed UTH and the medical personnel involved in the separation of the babies.
HPCZ Public Relations Officer Terry Musonda says the organisation is proud that the operation was successful.
ZNBC