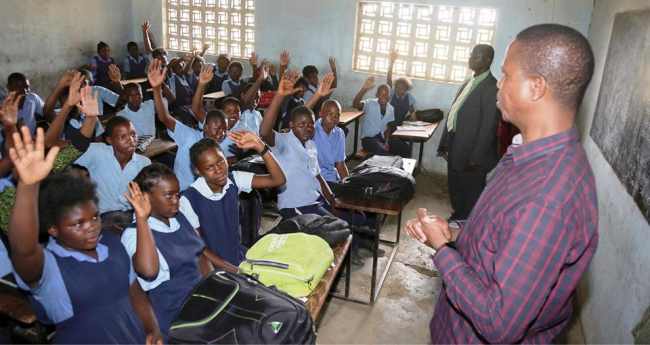 The Ministry of Education has advised school authorities across the country not to send away pupils for failing to pay school user fees.
Ministry Spokesperson Nondo Chilonga said in a statement issued to ZANIS in Lusaka today that it is against Government policy to deny learners access to education on account of failing to pay school fees.
Mrs. Chilonga said school authorities should strive to uphold government policy of retaining learners in schools whether they have paid in full or not.
She said that as schools open for the first term, it is imperative that school authorities heed government directives.
She pointed out that according to the Seventh National Development Plan, Government has decreed that no pupil should be turned away on account of non-payment of school fees.
Mrs. Chilonga advised parents facing challenges of paying the user fees in full to engage school authorities to agree on modalities of settling the payments.
Sun FM Zambia