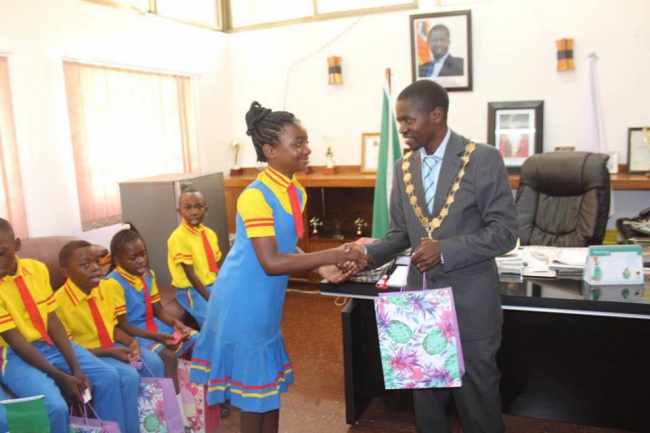 Luanshya Mayor Nathan Chanda Bwalya has appealed to education authorities in the District to ensure that both public and private schools stop the habit of sending away pupils who fail to pay the mandatory learners fees in full.
The Mayor says he is disturbed after receiving reports from parents and guardians of pupils who have been denied a chance to learn in schools because they have failed to settle the full payments of the annual fees.
He instead advised school authorities and parents to come up with workable and sustainable payments plans(commitment letters) which should take into consideration each individual parent or guardians' financial status.
Settling school fees in full using a lamp sum payments is challenge to most parents that is why there is need to come up with initiatives of allowing payments for school fees to be done in installments per term.
I wish to appeal to school authorities of the affected schools, parent and guardians to sit down and find a lasting solution to this problem and avoid using a one-size-fit -all solution to this problem which differs in each school and from one parent to another.
Mr Chanda said the educational sector plays a strategic role towards advancing the national development agenda which is guided by the Seventh National Development Plan and the ruling Patriotic Front (PF) manifesto.
He added that sending away pupils' from attending class would not only make it difficult for the Government to eradicate illiteracy but also to meet the global agenda through attaining Universal Primary Education. Sending away pupils affects the children psychologically and this should be discouraged by education authorities and other stakeholders because the problem is not the pupil but the guardians.
The Luanshya Mayor, however, urged parents and guardians to honour their legal and moral obligation to pay school fees which are very important as far ensuring that the quality of education being offered in public schools is not compromised.
Statement issued by
GIDEON…THOLE – PUBLIC RELATIONS MANAGER