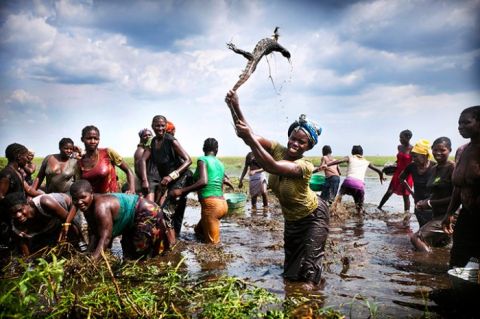 The Nkoya Roal Establishment-NRE- has called for the creation of an eleventh province.
The call was made during Commission of Inquiry into Voting Patterns and Electoral Violence public hearings in Kaoma, Western Province.
Ngambela of the NRE Davy Yowela has cited tribal friction as one of the reasons that the royal establishment has called for the formation of a new province.
Mr Yowela further appealed to government to observe tribal balancing in the appointment of public officials noting that local people feel aggrieved that positions are being given to one ethnic group.
He also said referring to Western Province as Baroseland must be banned as the region has multi ethnic population composition and is not exclusive to one tribe.
Mr Yowela told the commission that people in the area were told that they would secede from the rest of Zambia if they voted for the opposition.
He welcomed the setting up of the commission by President Edgar Lungu saying the initiative will start a healing process in the country following the violence witnessed during and after the 2016 general election.
Mr Yowela said the One Zambia, One Nation Motto should be instilled in the national consciousness as it promotes peace and national unity.
Another witness Induna Nanyando attributed the voting patterns seen in the area during the last general election to under development.
Induna Nanyando said people in the area did not vote for the opposition because they hate the ruling PF but did so due to lack of development.
He said if the ruling party addresses the people's challenges, it will be easy for voters to back them in the 2021 general election.
And speaking during the official opening, Commission Chairperson Munalula Lisimba said one of the aims of the inquiry is to recommend measures that will prevent the occurrence of violence in future elections.
At the same occasion, Kaoma District Commissioner Kennedy Mubanga said the Commission of Inquiry into Voting Patterns and Electoral Violence provides a rare opportunity for Zambians to reconcile and shape the future of the country.
Mr Mubanga said it is not a secret that Western Province voted as a block in the 2016 general election and that people have the answers as to what compelled them to act in this manner.