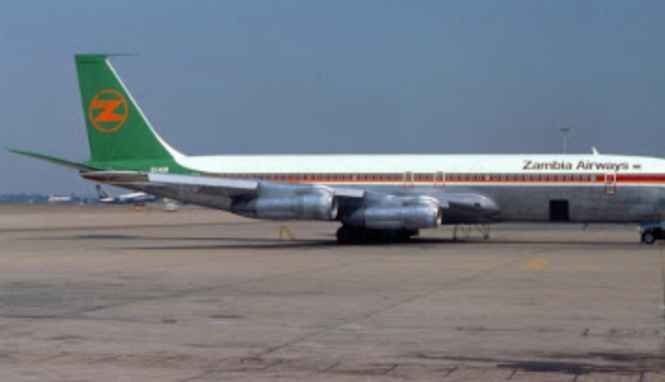 The Zambian government is confident that the long-awaited national airline will be launched on October 24th this year.
Addressing journalists at the Patriotic Front Interactive Forum, Transport and Communication Minister Brain Mushimba said all measures, including the necessary assessment to give the required assurance that Zambia is on course to launch the national airline have been done.
According to Mushimba, Cabinet has also given an assurance that government will sign an agreement between Zambia and Ethiopia. This, of course, will be made after the Attorney General has completed studying the paperwork.
He added that the aviation sector is another aspect the government is working on for the purpose making Zambia open to the outside world.
"When the projects are completed, Zambia will be an attractive destination and this will create an opportunity for the people to open either direct or indirect business." He said.
And Mushimba indicated that the national airline policy is also being worked on.
"When the industry was closed sectors suffered damage. The expectation now is that giving it life will bring hope to the economy." He added.
He made an assurance that the government has put in place measures that the airline will not drain from the national treasury.
"Zambia is set to be a powerhouse of the industry in the region.
The political stability and peaceful transition of power make an added advantage to the business being ploughed in Zambia." He said.
He further disclosed that the railway sector has the capacity to help in business to support the economic growth in Zambia.
He explained that government is working on the Tazara to bring it to the original intention.
" The agreements have been made and will be shared with the Tanzanian counterparts for consent." He said.
He further indicated that the government is also interested in greenfield railway project and will focus in places where there was no railway in place.
"The government is working on creating water transport surrounding water bodies and about 150 water vessels have been acquired," he added.
Furthermore, Mushimba disclosed that the government is on the verge of introducing time buses that seek to decongest the city of Lusaka.
The ministry is also working on revising the road service act. The age for obtaining a PSV driving license will be lowered from 25 to 20.
And the Minister stated that though the road accident profile was bad, there was a significant reduction in the number of deaths on the road.
" Many people have died via road accidents. The government worked on measures to prevent accidents and this is working out for better. Last year there was a reduction in the number of people that died." The Minister said.
PF