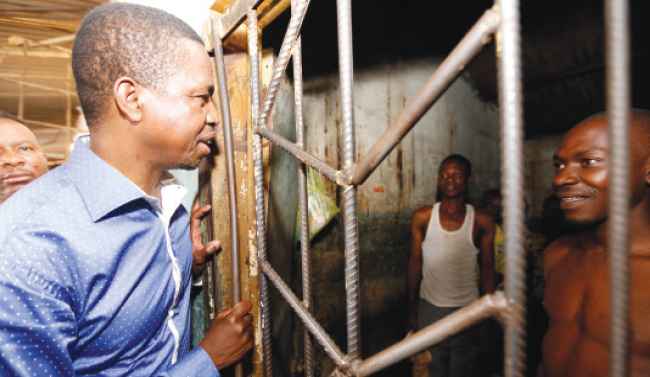 Lusaka's Mtendere Police post has been shut by health inspectors because of public health concerns.
Lusaka City Council says the Police station is in a deplorable state.
But Mtendere ward 30 Councillor Luckson Mutonga fears that crime may increase with the absence of a Police post.
He says Mtendere has a very high crime rate even with the presence of a police post.
And, Minister of Health Chitalu Chilufya says he is positive that cholera will be eliminated.
Dr Chilufya says government through his ministry and line ministries is committed towards eliminating cholera.
Dr. Chilufya said 12 cases of cholera were recorded in the last 24 hours as opposed to the alarming 60 cases before.
He added that no deaths as a result of cholera were recorded in the last seven days.
Dr. Chilufya explained that the multisectoral fight against the disease was the only sure way of its elimination.
He stressed that his Ministry will disseminate and promote the health in all policy that encourages high hygiene standards in schools, hospitals and trading places.
Dr. Chilufya has since urged schools countrywide to adhere to the rules of hand washing, stating that he has directed health inspectors to check through all boarding houses near the institutions of higher learning to check their compliance on maintain hygiene standards.
Sun FM Zambia