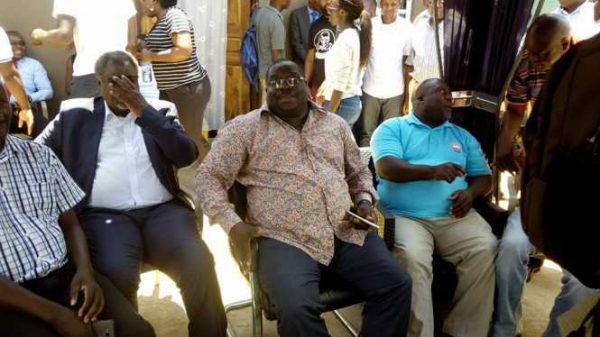 Patriotic Front Members of Parliament on the Copperbelt have called for the arrest of Roan Member of Parliament Chishimba Kambwili for defamation of the President.
Speaking on behalf of the other MPs at a press briefing held in Kitwe yesterday, Mufulira Central Member of Parliament Evans Chibanda said Mr. Kambwili should not continue insulting President Edgar Lungu and making statements that amounted to defamation of the President.

Dr. Chibanda has urged law enforcement agencies to protect the office of the president by professionally executing their duties based on their evaluations of media statements made by politicians.
He stated that it was high time they put an end to Mr. Kambwili's unwarranted attacks on the head of state.

Dr. Chibanda has challenged the Roan Member of Parliament to bring up imperial evidence on the corruption allegations that he is levelling against President Lungu.
He stated that Mr. Kambwili was trying to destroy the image of the President instead of explaining to the people how he was going to change the lives of Zambians with his political party.

ZANIS