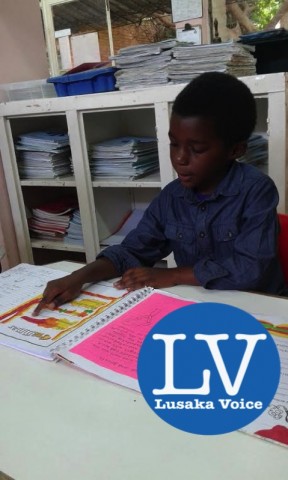 Minister of health and chairperson of the inter-ministerial Committee formed to fight the Cholera outbreak has announced that public schools are free to open from 23rd January 2018. This follows the reduced cases of new cholera infections that have been reported in the past three days. International and private schools will be free to open from the 16th January subject to passing health inspections and being certified by Public health department, stated Dr. Chitalu Chilufya.
At the same press briefing, Local Government Minister Vincent Mwale has announced that local markets will also be free to re-open from tommorrow after being certified by health inspectors. The market committees have also been enhanced with putting in place "market health committees" that will ensure that health inspections are passed and that standards are upheld. Mwale announced that health inspections will continue and that those markets that fall in health standards risk being closed again.
Mwale further announced that Kabwata market passed the health test and has already re-opened as of this morning despite the authorities having expected the market to re-open from tommorow. Other markets given a go ahead to open includes Libala market, Mwamba Luchembe market etc and that more would be made public in due course.
Meanwhile, health Minister Dr. Chitalu Chilufya stated that the local inter-sectorial team should be commended for the work done so far without hiring any external experts to combat the outbreak. The minister said that he is confident that the fight against the Cholera outbreak will be won by the local team of expert, government and business community.
He said that long term measures such as the provision of clean drinking water to all informal settlement will go ahead so that this historical problem is solved once's and for all. The contracts that have been initiated for construction of water reticulation systems will go ahead.
The water and Sewerage companies have lagged behind other utilities such as Zesco that has been able to provide electricity even in the so called informal settlements. In this case, the Lusaka Water and Sewerage Company has been unable to supply clean water even in places were the tenants are able to pay for capital construction works, a scenario that beings into question the motives and competence of the water utilities.
Zambians have ended up hiring and paying borehole drilling companies due to inertia of water utilities across the country. The issue now is that borehole and underground water is heavily contaminated and has become unsafe due to increased construction of septic tanks or underground faecal waste disposal again due to failure to construct Sewerage lines by the same water utility companies.
The National Water and Sanitation Council NWASCO, the Regulatory wing of government is one institution that despite this outbreak, has remained in the sidelines, binding and not taking its fair share of their failed responsibilities. It's NWASCO regulatory policies and price setting responsibilities that have been failing to lead the nation to securing clean and safe drinking water and property Sewerage and sanitation services for both urban and rural Zambians