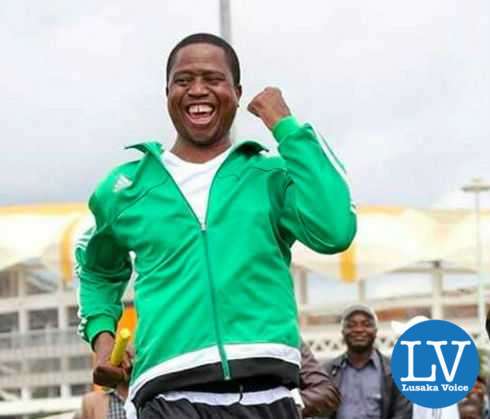 Concerned US Diaspora
We thank President Lungu and Ministers  for meeting us during his visit to America. However, we asking for a professional ambassador and embassy staff that know their jobs. The ones we have been sent  in the past years have been lazy and embarrassing for our mother Zambia. We are happy that trade and press have been replaced and tourism is also called back. We tried to engage with them but to no avail as they ignored our efforts and refused to send us materials or even respond to invitations.
Acting ambassador Joseph Chilaizya aka. "China Zaza," has told us that he has secured a position in Europe as ambassador. This has surprised us because of his level of gross unprofessionalism which has never been observed of a diplomat in such a high post. The facebook of Chilaizya under the name of China Zaza shows him in bars and parties and at times posting inappropriate pictures and even insulting people in the diaspora. People are regularly going through his diplomatic residence in Washington DC to drink and womanize.The house is known as the abattoir because of the many Zambian women, even married ones of the diaspora who get sexually slaughtered in the abattoir. When he gets drunk he tells people information about embassy staff and government officials and others in the diaspora. For example in Chicago, Chilaizya informed the diaspora in Chicago that he knows of 133 Zambians who are here illegally. This was even published in the media.  It seems Chilaizya is very connected in high places for him to openly display such bad behavior in the open with even his bosses at foreign affairs seeing it on facebook but he still gets promoted to the ambassador position in Europe.
In the 18th May 2016 Lusaka Times article I predicted mass recalls after the elections. Ambassador Mulonda gone. Trade person Inonge Mwenya gone, press person Patricia Littiya gone, tourism person  Marsha Holdway gone this year. I must remind you that Mulonda, Mwenya and Littiya were instrumental in creating disruptions and animosity in the diaspora. We are still trying to heal from the SOZA nonsense they created. Chungu responsible of security issues has gone after only 4 months. He was recalled back  due to gross misconduct.
We learned that tourism secretary has been relaxing in the US on a long holiday. People are confused with the her duties because on the embassy website she is mostly at primary schools presenting to children. What good is it to present Zambia tourism to primary school children? Come to find out she has no experience in any profession whatsoever. They are many Zambians in America in tourism business needing assistance to promote tourism but she doesn't engage with them. The new secretary of press seems to be very professional so far from the articles he has already produced and he is keeping us informed. However we have not seen anything from the new trade person but we are told she is best friends with Patricia Littiya so there is a problem already. Hopefully she is better than Inonge Mwenya.
You mean to tell me that we don't have respectable people in Zambia to represent our mother Zambia? There is concern about who President Lungu and foreign affairs will send to the Washington DC embassy which is the biggest embassy for Zambia.