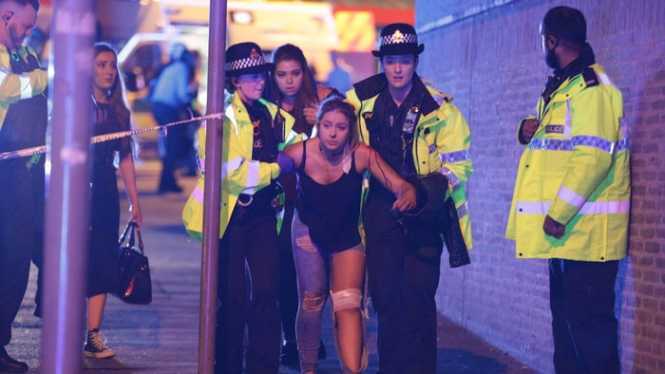 Manchester, England (CNN)At least 19 people are dead and almost 60 injured in what police are treating as a terrorist incident Monday night at Manchester Arena, where pop singer Ariana Grande was performing.
As concertgoers — many of them young fans of the singer — were beginning to leave the arena after Grande's closing set, an explosion rocked the area. Confusion followed as people fled in search of safety, and the sound of wailing sirens soon cut through the smoky air outside the arena.
A US official said suicide bombing is now considered to be the "likely" reason for the blast and a male at the scene in Manchester has been identified as the probable bomber.
A US Department of Homeland Security statement said it was "closely monitoring" the situation and added that the department has "no information to indicate a 'specific credible threat involving music venues in the United States.'"
Law enforcement officials: suicide bombing the likely reason for the blast
The incident took place outside the 20,000-seat venue in a public space
Male at the scene has been identified as probable attacker
UK Prime Minister Theresa May: incident an "appalling terrorist attack"
Emergency phone line set up: +44 (0)161 856 9400
CNN