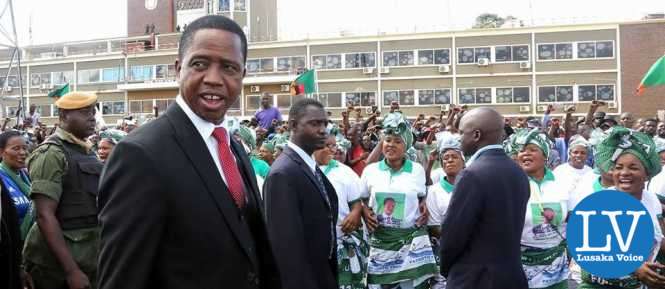 PRESIDENT Edgar Lungu is among ten Heads of State expected to attend the African Union (AU) C10 Summit in Equatorial Guinea to accelerate Africa's agenda for representation on the United Nations Security Council.
Other African leaders expected to attend the meeting are President Hage Gheingob of Namibia, Yoweri Museveni of Uganda, Kenya's Uhuru Kenyatta, President Ernest Koroma of Sierra Leone, who is C10 Coordinator, and host President, Theodore Mbasogo.
The C10 comprises Algeria, Congo Brazzaville, Equatorial Guinea, Kenya, Libya, Namibia, Senegal, Siera Leone, Uganda and Zambia.
The review will be the basis upon which the Heads of State will strategize on accelerating Africa's push for permanent representation and vetoing powers on the UN Security Council.
Photos by Eddie Mwanaleza (Mr.)