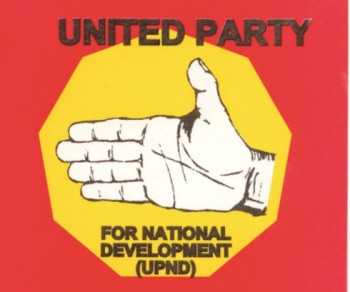 United Party for National Development (UPND) national youth spokesperson Gilbert Liswaniso has described as unfortunate an incident where Copperbelt province Minister Bowman Lusambo's protocol officer Jade Pandao Chibwe has been found wanting by the court for committing adultery with a married woman while in one of the Copperbelt cabinet offices and several different lodges.
Mr Liswaniso says women must be empowered with jobs and not being abused sexually as this is detrimental to the upholding of morals in the country.
He says it is unfortunate that women under the PF cannot genuinely be awarded jobs unless they are abused sexually a situation he further describes as unprofessional.
Yesterday, Chipulukusu local Magistrate Agness Mulenga fined Mr Jade Pandao Chibwe, the protocol officer to Copperbelt Minister Bowman Lusambo K15, 000 after being sued by the husband of Mulenga Mwansa Ngwira, Mr Elias Ngwira.
Facts before the court were that on 15 occasions, Mr. Lusambo's protocol officer sexually abused Mrs Ngwira in the cabinet office while promising her a job.
It was also heard that Mr Chibwe did abuse Mrs Ngwira in different lodges on the Copperbelt.
Source UPND media