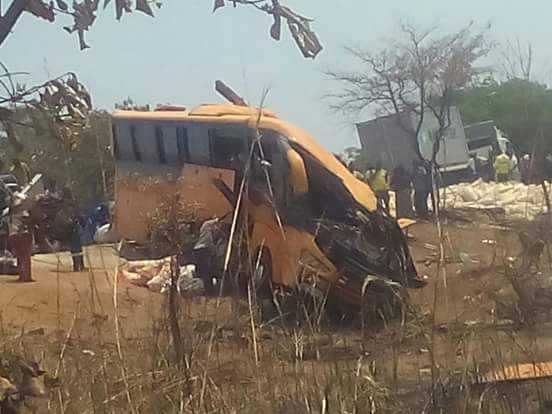 Two people out of the twenty two people who perished in yesterday's Power Tools Bus accident in Serenje District are Congolese.
And the relatives of the people that perished in the Serenje road accident have begun identifying the bodies.
Police Deputy Spokesperson Esther Katongo says most of those that have been identified were based on the Copperbelt while two bodies are from neighboring Democratic Republic of Congo.
Ms Katongo says their bodies will be transported back to Congo today.
She notes that most relatives have opted that postmortem be conducted from the Copperbelt Province.
She says all the bodies that were in Serenje Hospital mortuary will be transferred to Kabwe General Hospital mortuary today.
Ms. Katongo has further appealed to members of the public to continue coming forward and help in identifying the remaining bodies.
QFM