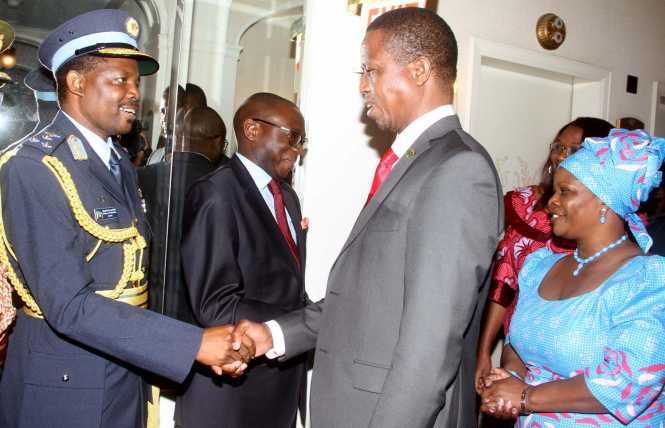 President Edgar Lungu has arrived in New York to attend the 71st United Nations General Assembly (UNGA) in the United States of America.
And first lady Esther Lungu is expected to attend the Bunengi Africa STEM first ladies and global business women summit to be held under the theme entrepreneurship on Monday 19th September.
ZANIS reports that a tight schedule awaits the first lady who is expected to attend a number of side meetings at the on-going UN general Assembly.
This is according to a programme released to ZANIS in New York by Senior Private Secretary in the office of the first Lady's office Florence Chalwela.
The first lady is expected to attend the African first ladies/spouses and head of state and government UNGA high level side meeting under the theme A new era to stop cancer in Africa and the sustainable development goals (SDGs).
Mrs Lungu is also likely to attend another high level meeting for the Food and Agriculture Organisation (FAO) and is expected to give brief introductory remarks and highlight Zambia's response to the situation on nutrition.
On health, the first lady is scheduled to have a bilateral meeting with the Chief Executive Officer for Pink Ribbon Red Ribbon campaign, an organisation which works with national governments, NGOs and multilateral organisations to provide services for early detection and treatment of breast cancer.
In other fronts, Mrs Lungu is scheduled to join other first ladies, politicians and royalty, leading ladies of fashion, film and music celebrities as well as diplomats and other dignitaries from across the world.
The African Women's Entrepreneurship Programme (AWEP) will hold an induction ceremony on 25th September for the first lady as the first Chairperson of the inaugural first ladies council of AWEP Pan African.