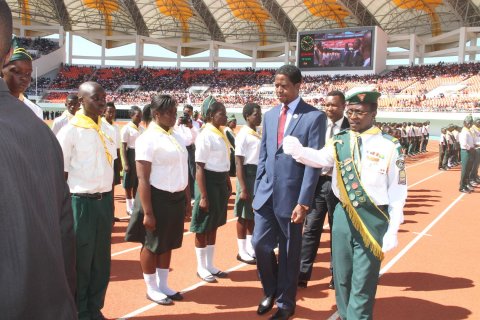 The Constitutional Court has adjourned to Monday next week the interparte hearing of an application filed by the UPND to stay the inauguration of President-elect Edgar Lungu pending hearing of the main matter.
In its application which has been made on different grounds from the one filed before the High Court, the UPND is asking the Court to order that the swearing-in of President Lungu and vice president-elect Inonge Wina should not take place on Tuesday next week.
They contend that president Lungu cannot be sworn in when the Constitutional Court did not declare him as winner of the elections when it dismissed the petition.
But the matter could not takeoff when it came up for interparte hearing in chambers this morning before Judge Mungeni Mulenga.
This is because Chief Justice Irene Mambilima and her Deputy Mervin Mwanamwambwa had not been served with the bundle of documents of the application made by the UPND.
And in adjourning the hearing, Judge Mulenga ordered that both Justices Mambilima and Mwanamwambwa who have been sued in their individual capacities be served with the documents.
Judge Mulenga made the order despite Attorney General Likando Kalaluka having been already served with the bundle of documents.
qfm